How to apply for admission in Bachelor of Arts (General)
Crescent College offers Bachelor of Arts (General)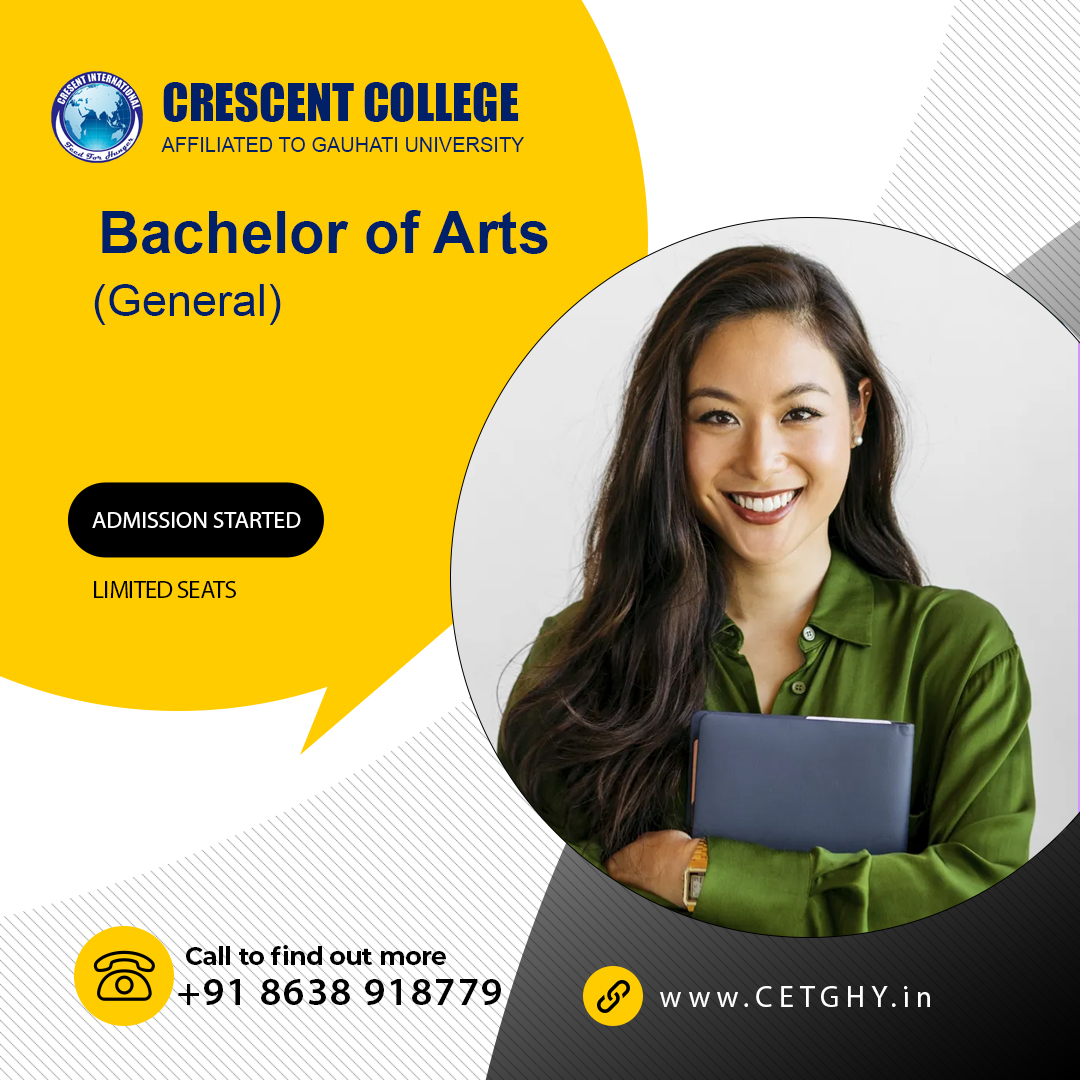 Bachelor of Arts (General)
3 Years Course
120 Seats Only
Book a seat
Bachelor of Arts (General) Details
Documents Required
The following are the documents required at the time of applying for adimission online and offline both :
Class X / equivalent marks card & certificate,
Migration Certificate,
Class XII / equivalent marks card & certificate,
Caste Certificate (in case of ST/SC/OBC/MOBC etc student only)
Passport & Visa copy (in case of foreign nationals / PIO / NRI)
Transfer Certificate
No Objection Certificate (if any)
Bank Deposit Money Receipt (If deposited in the bank)
Undertaking & anti ragging affidavit
How To Apply Online
You can just click the below button and fill up the form. Once you click the last button
"FINISH"
while filling up the admission form online, it will display an
ID No. & Password
which is required by you to check your admission status online and also helps you to update any mistake or missing document later after submitting. So please note down carefully the
ID No. & Password
displayed after filling up the form successfully. To start, just click the below green button
Eligibility
Admission to Bachelor of Arts (General) eligibility is set as per the Gauhati University, Guwahati, Assam

If you have completed Class XII ( Arts/Science/Commerce). You can apply for admission online, if you are not eligible, you will be informed personally by college
Amount Reqd. To Book A Seat
An initial amount of ₹10,000.00 (Ten Thousand Rupees Only) is required to deposit in favor of the college after successfully applying for admission online or after getting confirmation from college.
Bank Details
You can deposit an initial amount of
₹10,000.00
(Ten Thousand Rupees Only) in favor of the bank details mentioned below :
Details 1:
A/C Name: Crescent Educational Trust
A/C No.: 413605000157
Branch : Hatigaon
IFSC - ICIC0004136
Or
A/C Name: Crescent College
A/C No.: 34342503026
Branch : SBI Kismathasdaha Branch
IFSC- SBIN0008286
Contact Details
At any point you need any information which is not available here, please feel free to contact us :-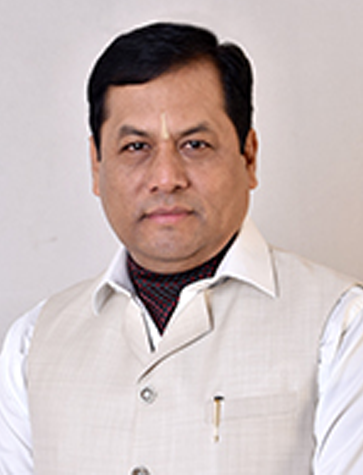 I am happy to know that Crescent Educational Trust has received approval of starting D. Pharma programme from the academic session starting 2019-2020. I extend my congratulations to Crescent Educational Trust on this occasion. I hope introduction of D. Pharm programme augurs well in nurturing ...(READ MORE)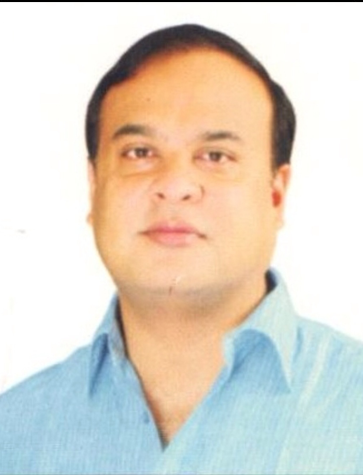 I am glad to learn that Pharmacy Council of India (PCI), New Delhi has accorded permission to Crescent Educational Trust, Hatigaon, Guwahati to run D. Pharm course from academic session 2019-2020. I am also happy to learn that the Trust is bringing out a prospectus for the aspiring students of this course. Educating public .....(READ MORE)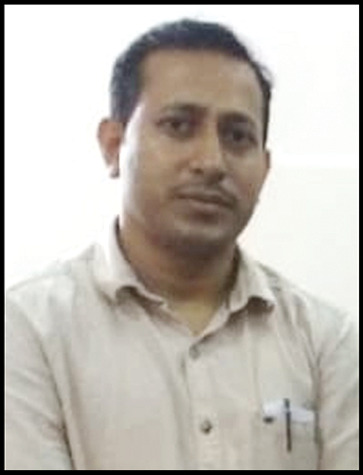 Health care & Pharmaceutical science is simply one of the most & widely accepted profession in modern Indian Society & International Communities. We are proud to mention that Indian pharmacists are presently employed all over the world & they are the one trusted for their work & profession. This profession account...(READ MORE)