CRESCENT COLLEGE
AFFILIATED TO GAUHATI UNIVERSITY
---
PROMOTED By CRESCENT EDUCATIONAL TRUST (CET)
Crescent Educational Trust (CET) was founded in 2010, as a charitable trust and was duly registered on 14th September'2010 under Indian Registration Act vide trust Deed No. 412 Sl. No. 1281 dated 20/2/2010. Since, Its establishment, it has been rendering services with dedication for dissemination of education by establishing educational institutions and keeping pace with the changing trend in educational scenario. The Crescent Educational Trust is governed by a Board of Trustees. [ learn more ]
---
BASIC ACADEMIC PHILOSOPHY OF THE INSTITUTION
Crescent College is promoted by Crescent Educational Trust is affiliated to Gauhati University and providing various UG courses in English, Assamese, Education, History, Political Science, Sociology and Economics. Crescent College also offering various UG, PG, Diploma and Certificate courses in Distance and online mode under Aligarh Muslim University. Since its establishment, it has been rendering services with dedication for dissemination of education by establishing educational institutions and keeping pace with the changing trend in educational scenario.

Earlier Crescent College also offered various courses in Distance Mode under Dibrugarh University and Jamia Milia Islamia University from 2011 onwards as given below
| SL. No. | Courses Under Dibrugarh University | Courses Under Jamia Milia Islamia University |
| --- | --- | --- |
| 1 | Bachelor of Arts- General (BAG) | Master in English |
| 2 | Bachelor of Commerce (B.Com) | Master in Hindi |
| 3 | Bachelor of Business Administration (BBA) | Master in Sociology |
| 4 | B. Ed- Bachelor of Education (B.Ed.) | Master in History |
| 5 | M.A.- English (MEG) | Master in Human resource Management |
| 6 | M.A.- Hindi (MHD) | Mater in Public Administration |
| 7 | M.A.- Sociology (MAS) | Master in Political Science |
| 8 | M.A.- Human Resource Management (MHRM) | Master in Commerce |
| 9 | M.A.- History (MAH) | Master in Education |
| 10 | Master of Business Administration (MBA) | Master of Business management |
| 11 | M.A.- Public Administration (MAPA) | Bachelor of Education |
| 12 | M.A.- Political Science (MAPs) | Bachelor of Arts- General |
| 13 | M.A.- Education (MAE) | Bachelor of Commerce |
| 14 | Master of Commerce (MCOM) | Bachelor of Commerce- International Business & Finance |
| 15 | Post Graduate Diploma in Guidance & Counseling (PGDGC) | Bachelor of Business Administration |
| 16 | Diploma in Early Childhood Care & Education (DECCE) (Distance Mode) | Post Graduate Diploma in Guidance & Counseling |
| 17 | Certificate in Computer Hardware and Network Tech. (CCHNT) | Post Graduate Diploma in Geoinformatics |
| 18 | Certificate in Information Technology (CIT) | Diploma in Early Childhood Care and Education |
| 19 | Certificate in Computer Hardware and Network Tech. (CCHNT) (Distance Mode) | Certificate in Computer Hardware and Network Technology |
| 20 | Certificate in Information Technology (CIT) (Distance Mode) | Certificate in Information Technology |
---
MISSION
"To provide , promote and develop education in congruence with the normative national policy, and in response to the assessed needs of people through conventional as well as non- conventional system of education, and to extend efforts for-
Universalization of education

The evolution of a learning society for the fulfillment of its aims and objectives
---
VISION
Crescent Educational Trust is committed to work for the development of Human Resource in this remote part of country. This is clearly reflected in its vision statement- 'To provide quality and job-oriented professional education and broaden the skilled manpower base of this region'.
Message from Principal's desk
---
Former Registrar (Academic) Assam, former Director (Distance Education), Deputy Controller of Examinations, Member Secretary University Research Committee (URC), Assam Down Town university. Also served SEMC (NEHU) and Mankachar College as an Assistant Professor of Chemistry. Associated with various socio-cultural activities.


Education plays a key role in the overall development of the society. The role of education is definitely not limited to giving and grasping knowledge and theory. The true goal of education is much beyond just awarding degree and certificate to the students. As Mahatma Gandhi said, "By Education I mean an all round drawing out of the best in child and man-body, mind and spirit". The ultimate goal of education is the discovery of the meaning of life and the fulfilment of life and all mankind as well as for oneself. The quest of education is knowledge, humanity, culture, wisdom and sharpness but it should be noted that knowledge is not given but earned and character is not granted but cultivated.
Crescent College promoted by Crescent Educational trust not only focuses on the theoretical curriculum, but also help in the development of a student personality, extra-curricular activities and over all perspective. Everything that makes a good institution are - a highly trained faculty, rich library, placement division, teaching methods, liberty to think and express themselves - we have it here.
I firmly believe that our Crescent College is more than just a place to learn. It gives you a chance to grow by equipping with everything you need to achieve excellence. We are going to start more Courses in future. At Crescent College we ensure students get the best start to their future career to become smart and careful citizen of our glorious country, India. Crescent College is looking forward with the addition of various paramedical and professional courses besides traditional courses to serve the community and society.
I wish all the students a grand success in their career and prosperity in their future life.
Dr. MD Yamin Hassan
M. Sc., M. Phil., Ph. D., B. Ed.
Principal, Crescent College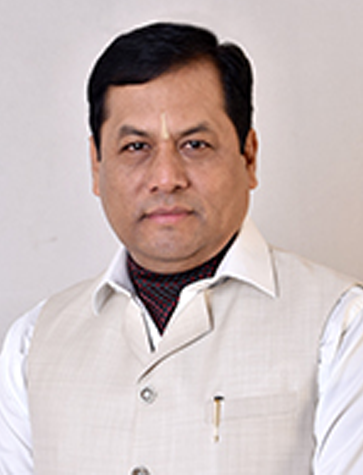 I am happy to know that Crescent Educational Trust has received approval of starting D. Pharma programme from the academic session starting 2019-2020. I extend my congratulations to Crescent Educational Trust on this occasion. I hope introduction of D. Pharm programme augurs well in nurturing ...(READ MORE)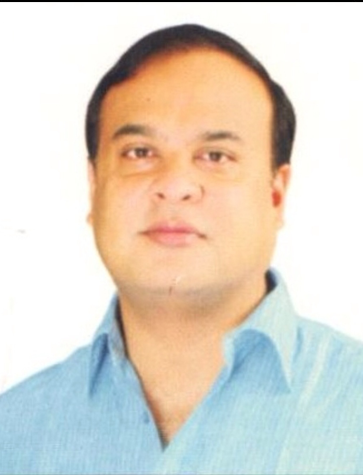 I am glad to learn that Pharmacy Council of India (PCI), New Delhi has accorded permission to Crescent Educational Trust, Hatigaon, Guwahati to run D. Pharm course from academic session 2019-2020. I am also happy to learn that the Trust is bringing out a prospectus for the aspiring students of this course. Educating public .....(READ MORE)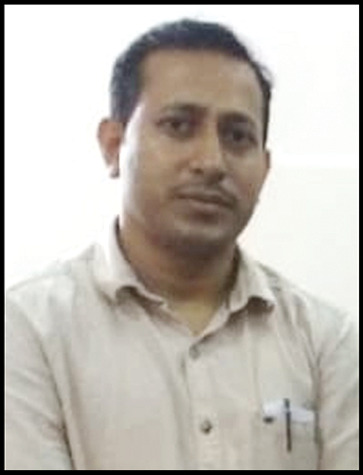 Health care & Pharmaceutical science is simply one of the most & widely accepted profession in modern Indian Society & International Communities. We are proud to mention that Indian pharmacists are presently employed all over the world & they are the one trusted for their work & profession. This profession account...(READ MORE)